Services
Web presentations \
tailored
Whether you are interested in a modern one-page presentation, a small microsite or an extensive portal, you are at the right place. We will guide you through the entire process, from clarifying your ideas, a rough sketch, through graphic designs to the final implementation.
We will be happy to take care of the complete management of your content, or we will teach you to work with our own intuitive administration interface should you wish to manage your content by yourself.
Webhosting \
no worries
For our own web projects we provide top hosting in the data center of INTERNET CZ, a.s. using the state-of-the-art technology to ensure high availability of the TIER 3 standard and connectivity in 2x 10 Gbps redundancy.
The presentation runs on a cluster solution under the Microsoft Hyper-V system ensuring high availability and performance.
Software development \
tailor-made
Do you need to connect to a payment gateway, prepare communication via the REST API, send notifications or, for example, automate the transfer and transformation of a larger amount of data from one system to another? None of this is a problem.
You can rely on our quality solutions that will save you time and money.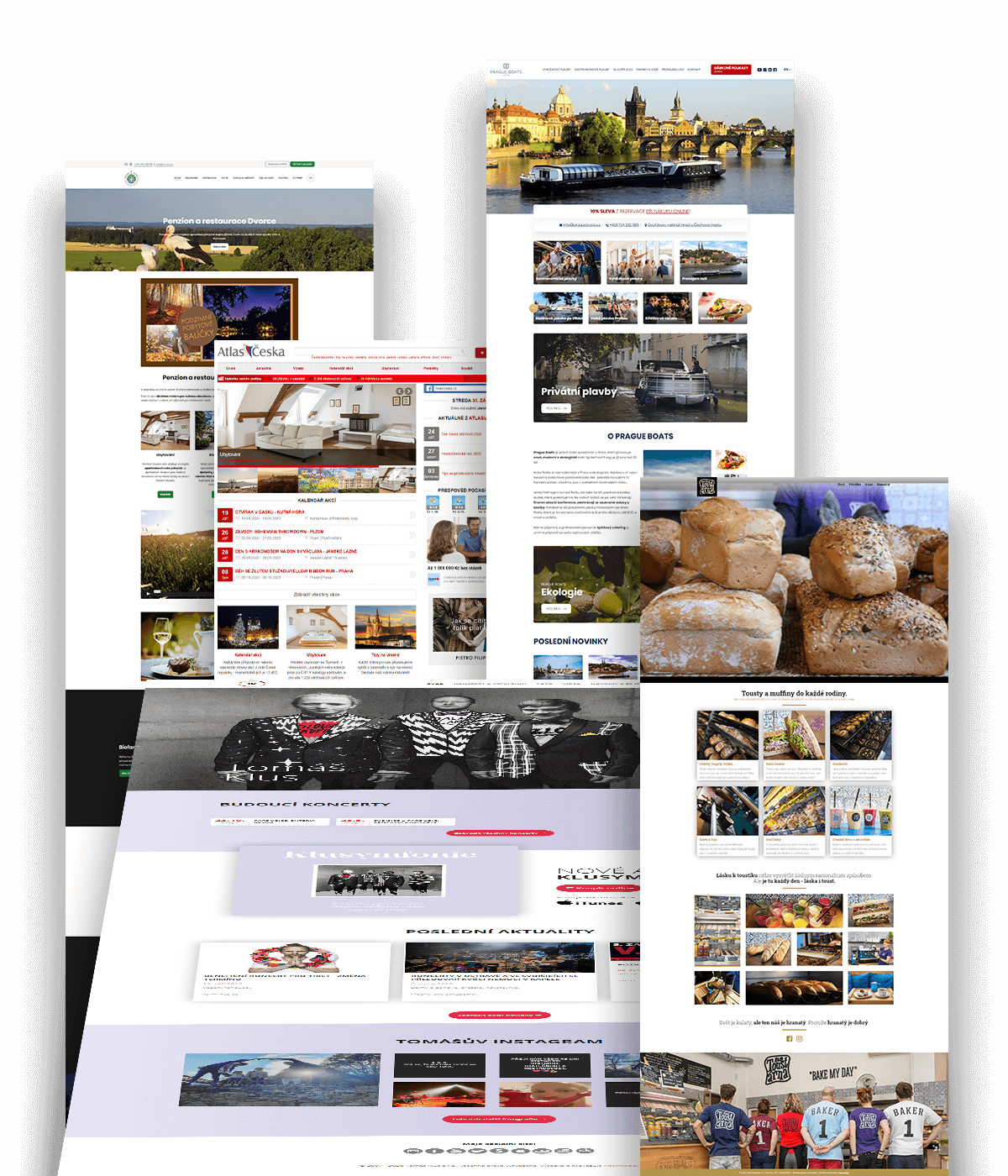 Multimedia content \
on request
We have professional photo and video equipment and fully equipped production at your service. Do you need to take quality product photos, shoot a video clip, or take a video recording of your company celebration, teambuilding, or similar event? Do you need a short advertising video on social networks, or perhaps some aerial shots of your space or events in super-high resolution up to 5.2K? A pice of cake for us, and we also enjoy it very much!
We have a pilot's license and a permit for the commercial use of drones in the Czech Republic, we have taken out liability insurance for damage caused by the operation of the aircraft to perform aerial work.